List of workshops and courses by TerrÂm(i)es
---
ALVEOLES : A Different System of Permaculture
Sacred Sex Magic of the Earth Mother Through the Flower of Life Design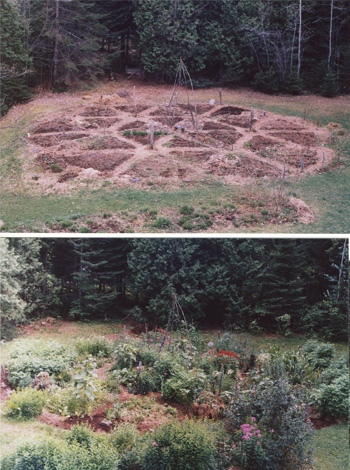 Alveoles are permaculture gardens arranged using the Flower of Life Sacred Geometry.
This ancient knowledge was passed to Gwendydd from the Micmaq' Nation to be held in trust and to be sown in locations and with people wishing to live Sacred Relationship. The Micmaq' flag is the Star of Venus and continually reminds them and others of their close relationship with the Cosmic Mother and Her Sex Magic. These gardens are said to be the living memory of the Lemeurian Gardens of Peace.
Alveoles use very specific Earth and Star guide and alignments, precise measurements of orientation and establishment and an exquisite system of planting. In conjunction with one's Heart, they become energetic tools that work with the Earth Mother for Healing.

Long ago "the people" knew that this healing came about through a sacred use of the Sexual Energy. These gardens were a living memory of this profound information. They honour Gaia and that healing knowledge through their design, their beauty and their incredibly high vibrational signature. Then it is up to you to become "the key".
Wendy Gorchinsky-Lambo, also known as Gwendydd, lives and works with TerrÂm(i)es Enterprises in Quebec, Canada. Gwendydd taught Mathematics and Moral Education and has been a long-time advocate for Social Justice, Sustainability, Peace and Sex Education Revision. She is also known as the Worm Lady in Montreal, Quebec and loves Sacred Geometry, which is an understanding of how Geometry makes energy flow in particular ways. She was destined and honoured to meet and pass time with the Micmaq' people and she offers a rare opportunity to learn what they entrusted her with.
This 3 day Intensive will cover:
learning to make the Flower of Life design before working with it on a site.

the Micmaq' sharings on the wisdom of using this particular design

on the land site, we will experience finding the energetic starting point

how to find the alignment with the Stars

how to dig the center point

how to form an Alveole garden

how to create the portals

how and where to plant

how to harvest and prepare for the following year

learning what it means to be "the key"
This is about Sacred Sex Magic and is a physically active hands-on get down and dirty workshop. Be prepared to fall in Love with your Mother.
Dates: to be confirmed
Location: to be confirmed
Cost: 300 euros / 3 days
Please contact us for further details: 450-834-4231 or 1-866-927-6814 — info@terramies.com
---
Tantric Alveoles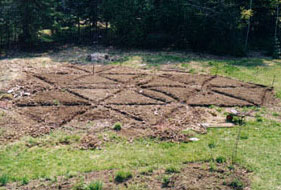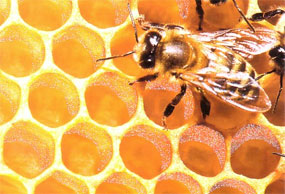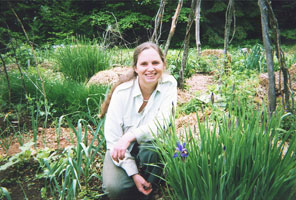 All of creation is organized with the geometries of the Flower of Life pattern and Nature uses the Hexagon, when an efficient organizational design is needed. Alveoles are that design. They are interlocking, singing storages vessels used when one wants to have an intimate loving relationship with the Earth and Cosmic Mothers. We, as habitants with the Alveoles, have the privilege to communicate with a Living Star and the sound of human love is like chimes to Her ears.
The secrets of these incredible gardens of Peace were given to the Micmaq' nation and through their grace and benevolence, they have allowed this tantric wisdom to go out to others at this time, as we are now ready to receive it.
To work with this awesome design has been nothing short of a miracle for Gwendydd, and the responsibility to teach it has been passed to her. Gwendydd is as well, the owner of TerrAm(i)es Enterprises in Rawdon, Quebec, Canada where she resides with the Alveoles, the incredibly transformative Aisenia Foetida worms, the forest and much Sacred Water. The Algonquin nation has bestowed on her the responsibility to also perform the very ancient Women's Water Ceremony, every year on the 13th New Moon, for the same reason. We are now ready to understand and open our hearts to the Elements.
This 4 day intensive will cover the Flower of Life design, as related to this system of gardening, and its connection to the Cosmic Forces, the Telluric Forces and one's Divine Self. You will learn - how to become aligned with the North Node; - where to trace out the map which flows on Her Body; - and learn where Her Erogenous zones are located. You will then be the conductor to make beautiful music with this 2 million year old woman, learning - where to place your vibrational instruments, the plants;- when to stroke Her - and how to adore Your Mother. La Loba has 5 elements that must be honored and you must come to Her leaving behind your shame, guilt and regrets. There is nothing that She finds disgusting about Her Loved Ones and so be prepared to be generous. We will ask the worms to transform our wastes.
When: There are two occasions this Intensive is being given in 2014
July 15, 16, 17, 18 (Tues – Fri)

July 25, 26, 27, 28 (Fri – Mon)
Location: TerrÂm(i)es
4005 Chemin du Lac Brennan
Rawdon, Quebec
J0K 1S0

A maximun of 6 persons will only be accepted for each course. An unrefundable down payment of 150$ is necessary to secure your place. Please make your cheque out to TerrÂm(i)es at the above address.
Intensive Fee: 445$ Cdn
The cost does not include meals or accommodation, although a limited space is available for tenting on site. Free swimming and campfires are at the participants' disposal. Inexpensive restaurants and grocery stores are 3 km from our location and Auberge Laetus Joyeux www.laetus.org is up the road. We are delighted to have many beautiful parks in the vicinity, some with camping.
CONTACT:
wendygorchinskylambo@yahoo.ca
gwendydd@bell.net
450-834-4231
---
Composting with Worm
A Sacred relationship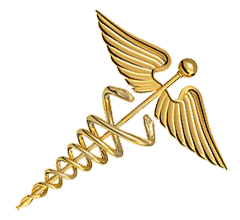 The path of asking Worm to be in your compost is a sacred relationship with the Earth Mother. We acquired the privilege to live on this living star, our planet and Worms have a specific message for our feminine side of the brain, our capacity to transform
Transform

Transform

Transform
Wendy Gorchinsky-Lambo, also known as Gwendydd, lives and works with TerrAm(i)es Enterprises in Quebec, Canada. Gwendydd was a teacher of Mathematics and Moral Education in the secondary schools and is also known as the Worm Lady in Montreal, Quebec. She has gone to International conferences on the subject of Composting Worms and has worked for 22 years with them and in her community. Gwendydd has also studied, taught and explored research on the subject of Sex Education, Sacred Geometry and ancient Egypt. She offers us an opportunity to meet Worm and live with them in a very different perception.
In this Intensive, we will cover:
establishing a virtually maintenance-free outside living environment for the process of composting with Worm by sculpting the Earth

learn how to make an indoor vermicomposting chest for a small family,

the simple and special anatomy of the Aisenia Foetida

the beneficial attributes of their emissions, also known as vermicompost

how indigenous people view Worm and their talents

their ability to transform human waste

our relationship with our Eliminations and our Sexuality and how Worms are here to demonstrate something very different from what we have been led to believe

the energy of Composting Worm in our Emotional Body, our KA
This is an eco-spiritual workshop, and it invites you to come and get your hands in the dirt, transform yourselves and learn a new way to show one's love for the Earth Mother.
Date: May 21- May 24, 2021

Location: Rawdon, Québec J0K 1S0

Cost: 444$ includes camping, meals
---
Exterior Vermicomposting
Invite us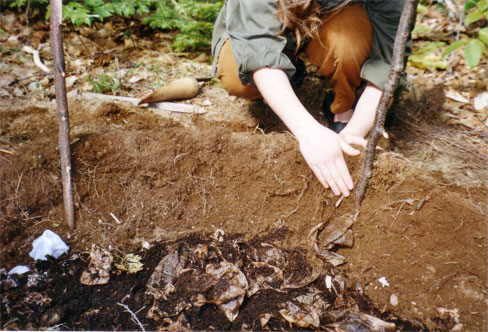 I: The Sacred Space
During this outside workshop, we will work with the geometry to create worm beds and sculpt them with our hands. You will need a piece of land 6' X 6' min., which has shade and access to water. You will need to have available coconut shells, lots of sticks, lots of newspaper, leaves, cardboard, a hose, a piece of long cord and gloves. You will have a full understanding of how to recreate these sacred spaces at home. There is nothing to construction and the system is easy to maintain and harvest.
II: Worm Wisdom
The worms would like to share what they can do for and with you.
Gwendydd will give simple information on the beautiful Aisenia Foetida worm and its many possibilities to transform various materials.
One will learn how to care for the worms in summer and how to prepare the nests for the winter.
We will also learn how to harvest the broadcastings and how to apply their many uses.
Time period: One full day
Cost: 167$ per person, minimum 500$ for the day - maximum 6 persons
+ 1$/km of travelling expense
+ accommodation overnight if needed
CONTACT US:
450-834-4231
wendygorchinskylambo@yahoo.ca
gwendydd@bell.net